Balance-Biz software enables you to manage Orders and Inventory with multiple channel selling
Order sysytem is Managing your Sales and Purchase orders With the help of our Software. create packages, shipments, and send delivery updates through our Software. Dedicate more time to grow your orders than managing it.
Systematic Order processing system will increase Customers Satisfaction also it will surely save your time because automatically Sale & Purchase entries will be generated. generate your entries of Sale & Purchase and also have the stock count facility.
---
Problems with typical / manual Order Processing
Many of the organizations admit that they do not know the cost of manually orders handling.
Sometimes Orders gets misplaced
Problems in proper tracking of orders
No proper Time management for orders so Customers gets unsatisfied.
Reduce time of order processing Cycle = Increase Customer's Satisfaction.
---
Q. What will be the effect of Order System ?
Customer's satisfaction will increase, So Customer's retention will be developed, if customer is satisfied then automatically your customer will retain also your customer base can increase.
Eco-system of your business will be maintained and developed.
This system will reduce the cost of your typical/manual Order Processing.
It will Overcome the problems of mis-placing the orders.
Well-mannered and Systematic Order processing will help to develop your Business more easily.
---
Steps for How to send Orders
Step-1 : Create Company & year :

First of all you have to create your Company on your cloud i.e. Lekhaa.com.
Step-2 : Select Company & Year and send order :

Now you can send order to your dealer or supplier.Select your company and it's year for sending order.
Step-3 : Place the Order :

Now you can Send order to your Supplier.
Step-4 :Receive the Order :

How to receive our order.
---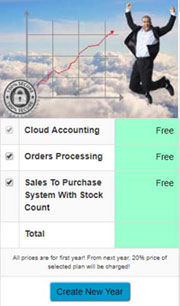 You can create company Cloud Accounting, for Order Processing and for Sales to Purchase system with stock count.
Also our software is providing the your business the facility of Sale To Purchase system with Stock Count.
---
1.How will you create Company ?
---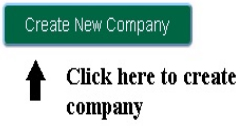 you have to choose this option to create new company.
---
2. Fill the Business details
---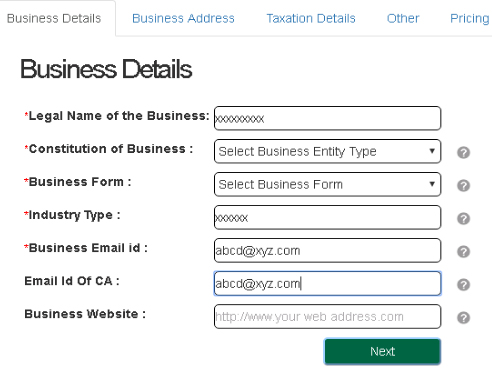 After creating company you need to fill all the business details.
---
3. Fill the "Business address" details
---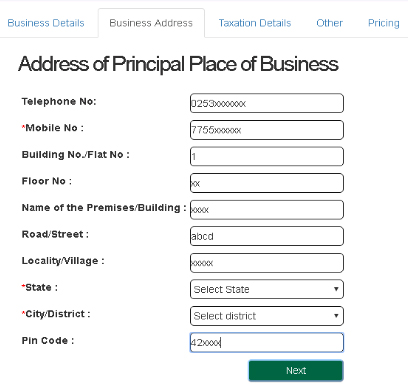 Now you need to fill address details of your business.
---
4. Taxation Details
---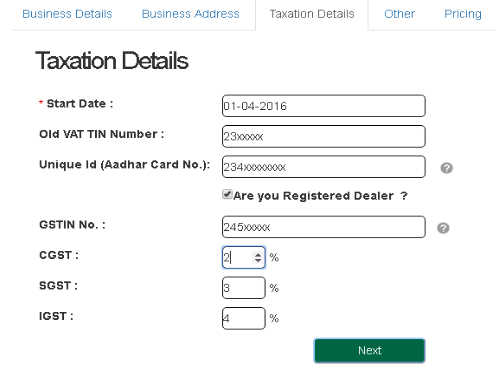 After Business address details, In this, fill all your taxation details
---
5. Fill the other details
---


In other details, you can set your Business Logo and some other details.
---
6. In pricing option select the plan as per your requirement
---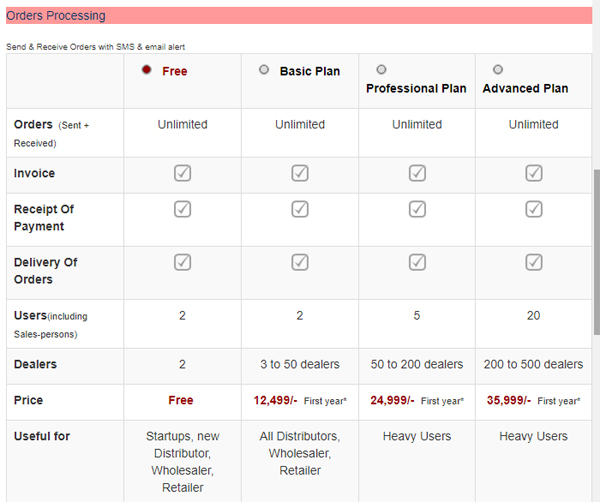 As per your requirement you can select the plan whether you want Free plan, Basic Plan, Professional plan or Advanced plan. in free plan you can add maximum two dealers at free of cost.
---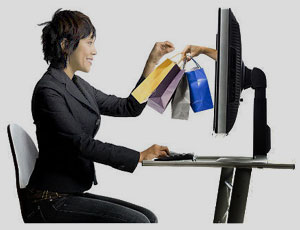 For placing your order, first you need to add dealers according to your plan you can add the dealers/suppliers and then you can send order to those dealers/suppliers.
---
1.How to add Dealer?
---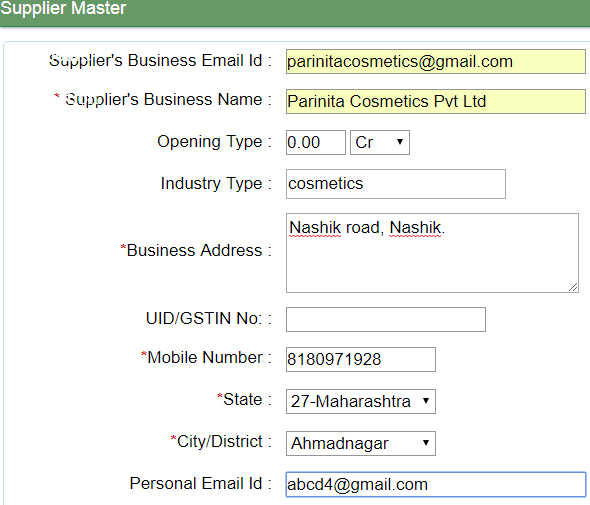 For adding dealer/supplier, you need to go to supplier master and make new entry of your supplier/dealer, all all the details of that supplier.
After saving it, a Customer request will be send to your supplier.and also a text message and email will sent to him.
If your supplier has no account on lekhaa.com then he will not be able to accept your request and receive the order
Your supplier can check the request list in customer master, to be your dealer he need to accept your request. after accepting the request by him you become authorised customer of that party and you can send him order.

---
2. How to send Order?
---
1) Go to menu bar & select send order :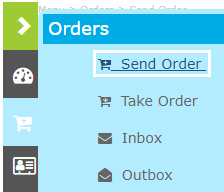 Now, after creating dealers you can send order to your dealer. for sending order you will select "send order" option in menu bar on the main screen. in this, you can see the list of your Authorised Suppliers.
---
2) Select the Supplier from the list :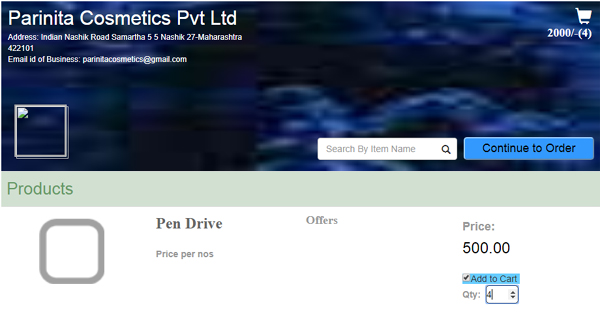 You need to select the supplier to whom you want to send order, after selecting you will get the Products list with it's price and other details. you can also search the items by it's
You have to select the product and it's quantity you want to order and click on continue to order
---
3) Generate the order :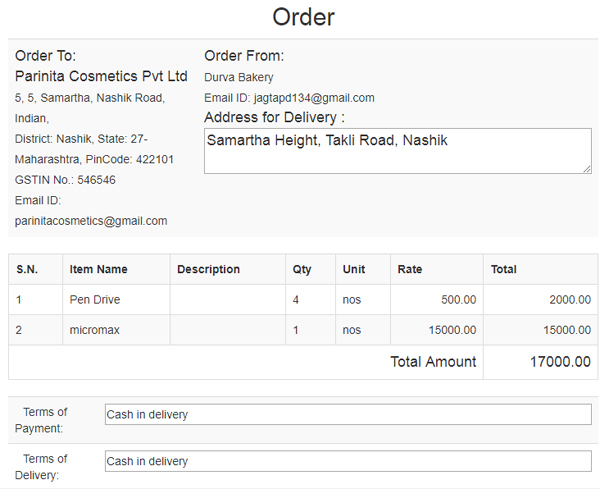 In this way you can generate the order and click on Send Order button. you can also take print of the generated order. when you send the order the order will be sent to your supplier/dealer also an email and text message will be sent to him.
You can check your sent orders in outbox option.
---
Step-3. Receive the Order
---
1. Select company year and click on order option from menu
---
First you have to select company and it's year to check the received orders for that company.
---
2. Select "Inbox" option
---
In inbox you can check your received Orders. here, if you click on "New" you can see the order in detail. also you can see the invoice details. after that you need to generate the invoice according to your stock availability.
---
3. Accept / Reject the Order
---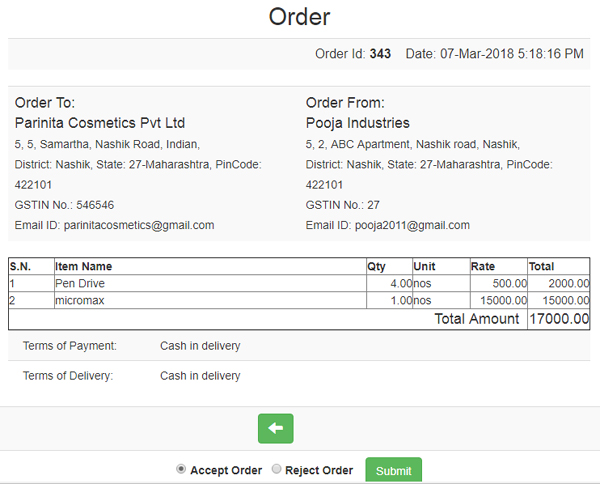 If you want to accept the order then you need to click on the "Accept Order" option and submit it. you can also Reject the order if you want to.
---
4. Generate Invoice
---
After accepting the order if you want to generate invoice you can click on "Generate Invoice" option.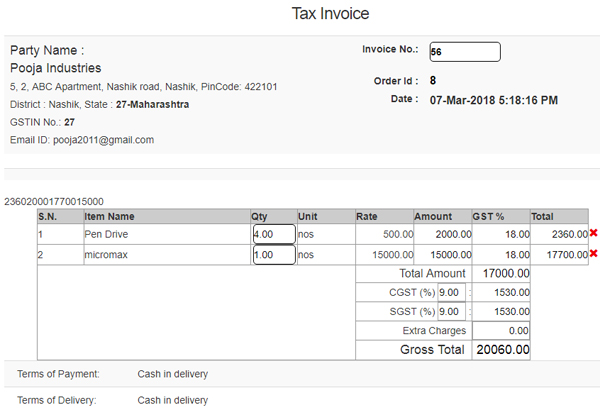 After checking all the details in invoice, save it and then you can also take print of the invoice.
---
5. Generate Receipt
---
After invoice, you can also generate receipt by clicking on generate payment receipt in inbox.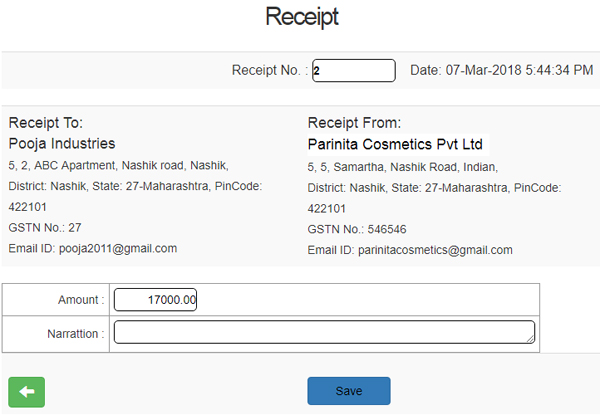 save the receipt and you can take print of it.
---
6. Dispatch Details
---
You can enter all your dispatch details in this.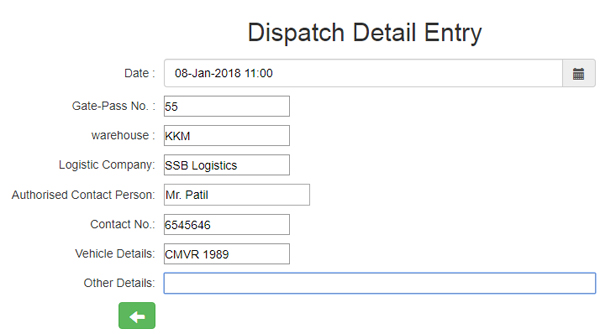 After competing this procedure, your order is received successfully.