Step 3
- It will ask you for location to install the Balance-Biz software.
You can change location of software by selecting "Browse.." button on the screen.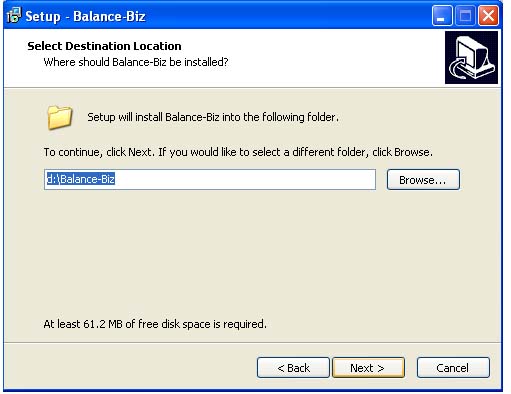 ---

Tips:
- If you are already using Balance-Biz software, then try to select different path to install. Because if you have already data on the same path, then it may get overright.